Please see our plan for our September 2020 Reopening Plan, here. It is also available in Spanish, here, and in Arabic, here .
Our Daily Student Questionnaire for COVID-19 can be found here.
For your convenience, we have isolated the following three sections separately:
COVID- 19 Guidance Flyers (English)
COVID- 19 Guidance Flyers (Spanish)
COVID-19 Guidance Flyers (Arabic)
SNAP BENEFITS: As the COVID-19 pandemic continues to have wide-ranging health and economic impacts, please know that there are opportunities to help you buy food. Consider applying for SNAP benefits: https://www.ny.gov/services/apply-snap. You can apply for free school meals at https://www.myschoolapps.com.
April 6, 2020
Dear Nicotra Students, Families, and Caregivers,
I hope this message finds you and your family healthy and well. We have completed two successful weeks of remote learning. I want to personally thank the students, families, and teachers for all of your hard work. While we are still learning and improving every day, I have seen some amazing efforts.
We recognize how hard the past few weeks have been as we cope with this devastating crisis and transition to distance learning. We are all here for you and attached to this email you will find resources that could help you in the difficult days ahead.
Spring Break is usually a time to celebrate the holidays and enjoy a needed "recess." In an effort to ensure that our students receive the support and academic attention that they need during this crisis yet also allow time to celebrate, rest, and enjoy our time together, we have created a schedule that will allow for both.
There will be no "virtual (live) school" on April 9, 10, and 17.
Teachers, through Google Classroom will assign student tasks, activities, and projects designed to have them demonstrate their understanding of the learning standards, time to complete missed assignments, and have an opportunity to meet with their teachers "live" according a schedule that their teacher sets up on the days designated below:
April 13: ELA
April 14: Science
April 15: Social Studies
April 16: Math
By Wednesday, April 12 all students will be told what they need to work on during the week.
Each day between April 13 and April 16, students will complete a Google Form to enter their attendance. Please make sure this is done each day so attendance can be recorded. During this week, students must complete their assignments and hand it in to their teachers
Students can also study at their own pace to help them stay on track to pass their state exams. Here are two resources:
www.study.com offers virtually all subjects and topics.
Miss Carol, our counselor, will be available Monday through Thursday 8-4 on her Google voice number 732-654-2031 or by email for any crisis.
Teachers, Counselors, and other staff will support the students and communicate their office hours through Google Classroom.
Only by supporting each other and by staying in touch, can we make it through this crisis. Below are some fun activities and trips that you can participate in to make your time at home together worthwhile (and shut off Netflix and video games off for a few hours)! Attached are some family resources that may also be of use.
Be well, wash your hands, practice safe distances and most of all, see you soon!
Joseph Zaza, Founding Principal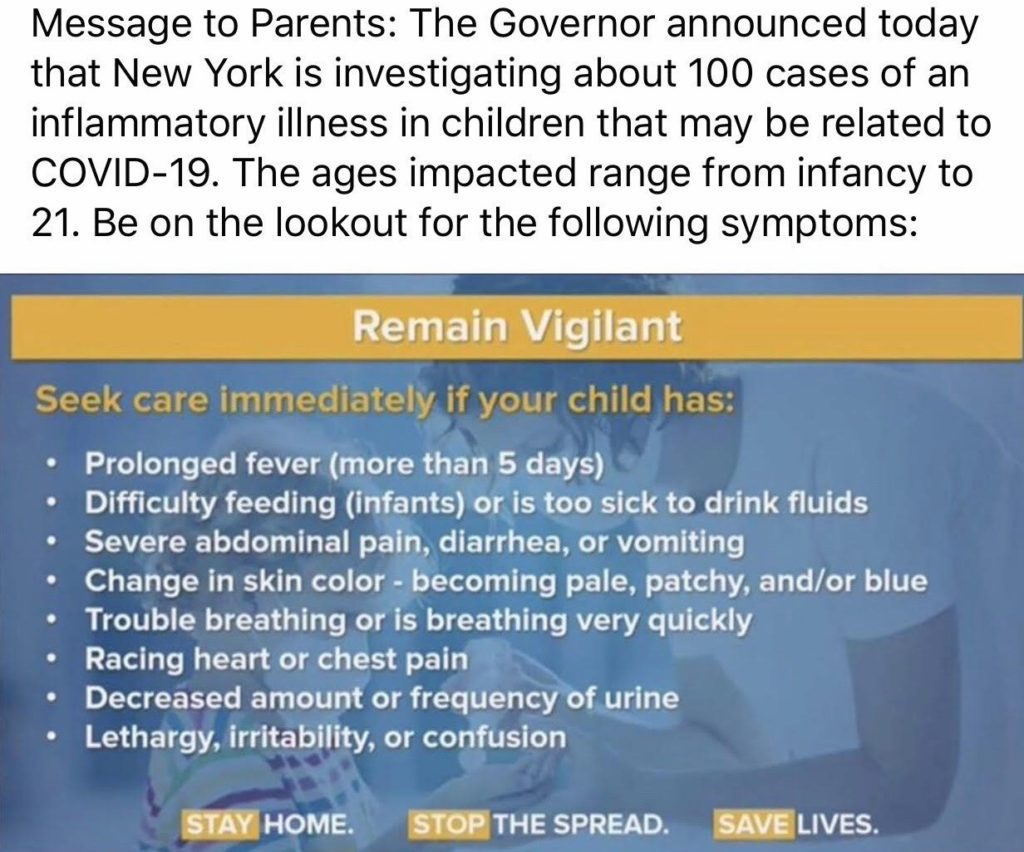 The Zoo
Trips with Google Maps
Escape Room
**Read Aloud Source (Excellent source to keep all students reading)
Museums
Parenting Through Covid-19
---
Principal's message regarding Distance Learning
---
For any and all student/family needs during this time, please contact:
Principal Joe Zaza: jzaza@nicotracharter.org
Assistant Principal Jessica Carnavas: jcarnavas@nicotracharter.org
IT Rei Rexha: nicotrasupport@integrationcharterschools.org (929) 302-2763
Director of Counseling: Diane DiSalvo- 929-279-1840
Assistant Director of Counseling Priscilla Chen: 732-771-9054
Counselor Carol Halfhide-Torres: 732-654-2031
Principal's Assistant Tracey Rodriguez: trodriguez@nicotracharter.org
---
Meals
IAs of Monday, March 23rd, grab and go meals will only be available at the 439 sites listed here. Please check back frequently for updates as these sites may change over time.
Any students 18 and under may visit any of these sites to pick up one breakfast meal and two lunch meals from school staff members at the main building entrance.
Please share this information with families that may find it useful during this time.

---
Internet Providers
Comcast is offering an internet essentials package for free. To sign up for a free internet essentials package for 60 days, applicants can simply visit www.internetessentials.com. The accessible website also includes the option to video chat with customer service agents in American Sign Language. There are also two dedicated phone numbers 1-855-846-8376 for English and 1-855-765-6995 for Spanish.
Spectrum is offering free internet for 60 days to households with K-12 or college students who don't already have a Spectrum subscription. To enroll, call 1-844-488-8395.
Cell Phone Providers
AlticeUSA is providing free internet service for all students for 60 days. Please call 866-200-9522 for more information.
AT&T will offer open hot-spots, unlimited data to existing customers, and $10/month plans to low-income families. Please call 800-331-0500 for more information.

Sprint is following the FCC agreement (waiving late fees and suspending service termination for customers), providing unlimited data to existing customers, and will allow all handsets to enable hot spots for 60 days at no extra charge. Please call 888-211-4727 for more information.
T-Mobile and MetroPCS is following the FCC agreement (waiving late fees and suspending service termination for customers), plus unlimited data to existing customers, and will allow all handsets to enable hot spots for 60 days at no extra charge. Please call 800-937-8997 for more information.
Verizon Wireless From now through April 30, Verizon is offering unlimited domestic calling to customers on limited-minute plans and is following the FCC agreement (waiving late fees and suspending service termination for customers). Please call 888-262-1999 for more information.
---
How to Talk Our Children Through the COVID-19 Pandemic
This is a time for patience and understanding. Please watch the attached video, just a few minutes long, which is an important message for parents and caregivers on the anxiety and loss that kids can be feeling right now due to the changes in their lives.
Our friends at Emma's Place, licensed grief counselors who work with children, have developed this video to help you get through this time and communicate more effectively with your kids, especially when they may be acting out.
Parent Resources: Engage your Children During a Challenging Time
Many of us at Borough Hall are parents too. We feel you. We know these last few weeks have been challenging, but we are in this together. We've put together a new web page with resources and activities for kids that may help.
Included are activities like creating a reading BINGO game, online resources from the New York Public Library, ways to manage stress for both children and parents, and how to virtually visit museums around the globe.
Find it here: https://www.statenislandusa.com/resources.html
What You Need to Know About the Schools

As students enter their second week of remote learning, our Education Team remains in constant communication with the Department of Education on the latest information about online instruction and plans in place during this school closure. Here is the information we believe parents and caregivers should know.
Technology and Distribution
To keep students connected and able to participate in remote learning, the DOE is lending 300,000 Internet-enabled iPads to students. Priority will be given to students most in need. All devices are granted on a temporary basis and will later need to be returned. There is a limit of one device per student.
This week, the DOE will continue to prepare, pack and deliver the iPads that arrive from Apple to students in temporary housing, emergency shelters, youth shelters, and foster care, as well as high school students
The week of April 6, the DOE will focus on delivery to high school students, focusing on multilingual learner students, students with disabilities, and students who live in public housing. The iPads will be distributed on a rolling basis with new shipments arriving and being staged each week.
Students who have requested an iPad, but are not in the above groups, will be eligible to receive iPads after deliveries have been made to the above groups.
Activity packets will be mailed to families with children in grades Pre-K-5 who submitted the online request for an iPad. These packets include 10-days' worth of lessons in different subjects. The families should expect to receive the packets via mail in April. Parents can access material for all grades, for students who need Specialized Instruction, and for multilingual learning students on the Activities for Students website: https://www.schools.nyc.gov/learn-at-home/activities-for-students
Attendance
Schools have a system for monitoring student attendance. If your student's school includes attendance in grade calculations, they will not include absences due to COVID-19 in their grade calculations. Moving forward, schools will not include attendance in any grade calculations for the rest of the year. Schools must base students' grades primarily on their academic performance. Students cannot fail their courses because of absences.
Special Education
If your student is recommended for integrated co-teaching, special class, or special education teacher support services (SETSS), your school will make every effort to arrange for students to continue to receive instruction from the same special education teachers and classroom paraprofessionals that usually teach them.
Schools contacted families last week to begin making arrangements for special education programs and related services.
Families of students with IEPs were presented with a Special Education Remote Learning Plan, developed by the student's special education teacher and other school-based staff with knowledge of the student.
Regional Enrichment Centers (REC)
Regional Enrichment Centers opened last week to healthcare workers and first-responders and transit workers
This week, enrollment has been expanded to the children of those who work for the city Health Department, the city Department of Environmental Protection, the city Parks Department, the city Department of Probation, as well as to the children of those working in pharmacies and grocery stores
A number of REC locations are being consolidated — parents have already been informed and presented with the nearest alternative site
The locations of the centers are not being publicized. There is no on-site enrollment.
Parents should apply for enrollment by filling out this online form: https://docs.google.com/forms/d/e/1FAIpQLSdDNFMOezuG9mCu99utf3dkloTpdEhzBB1ancwlaeT3ny7uEQ/closedform
Locations for Grab-and-Go Meals
Last week, more than 500,000 grab-and-go meals were provided to students across the city. In addition, door-to-door meals are being delivered to medically fragile students through Door Dash.
There are 449 meal hubs open across the city from Monday through Friday from 7:30 a.m. to 1:30 p.m. for all students up to age 21. No registration, ID or documentation is required. All three meals can be picked up at the same time, and caregivers can pick up meals on behalf of their children. To learn the meal hub location nearest to you, text FOOD or COMIDA to 877-877.
Below are the grab-and-go locations on Staten Island:
I.S. R002 George L. Egbert
P.S. 11 Thomas Dongan School
P.S. 016 John J. Driscoll
P.S. 018 John G. Whittier
P.S. 21 Margaret Emery-Elm Park
P.S. 022 Graniteville Extension
P.S. 026 The Carteret School
P.S. 031 William T. Davis
P.S. 39 Francis J. Murphy Jr.
P.S. 052 John C. Thompson
P.S. 057 Hubert H. Humphrey
P.S. 069 Daniel D. Tompkins
The Michael J. Petrides School
Port Richmond High School
---
For adjusting to learning at home…
For advocating for your child remotely …
For contacting preschools…
For public benefits during COVID-19…
For the latest news, resources, and events throughout the week, view our COVID-19 update page and follow us on social media.

THIS WEEK FROM INCLUDENYC

Tuesday, April 21
Wednesday, April 22
Online Workshop: Behavior support at home,5 PM
Featuring Behavior Specialist Elizabeth Nadeau, M.S.Ed, PD, from NYC Department of Education
English
Parent support group,6 PM
Espanol
Thursday, April 23
Navigator & Navegador,5 PM
Facebook Live: Updates on high school graduation & NYS
Regents,6 PM
English
Friday, April 24
Facebook Live: Simple, fun teaching strategies at home,10 AM
English
---
Wellness Tips
What can we do besides washing our hands for 20 seconds frequently and distance ourselves socially?
For one, this is a stressful and frightening time for all of us. You're not alone. Many of us are worried about our health or the health of loved ones. Many are struggling with either finding child care or figuring out how to keep the kids busy. Many are worried about losing our jobs or other financial worries. Do we have enough food and supplies in the house? The list seems endless. Experts are advising the following:
Accept the way you feel. If you're anxious, sad or angry, acknowledge it. The more we try to avoid or push away these feelings, the stronger they get. Some call it "riding the wave" as the feelings will rise and come down again naturally. We just need to ride it out.
If your emotions feel like too much, sometimes putting cold ice packs or water on your face or doing some exercise can help.
If you're watching the news to stay informed about the virus and how to stay safe, that's good, but don't over watch the news. This can make you more anxious and depressed.
Take good care of yourself. This is not selfish, you deserve it. Try to get enough sleep, try and eat enough fresh fruits and vegetables, drink plenty of water, and get exercise (if indoors: clean the house, go up and down stairs, dance to music, do online exercises), avoid alcohol or smoking as they may seem to reduce stress initially, but they often make things worse. Have enough medicine in the house and make sure it's out of the reach of children.
Distract yourself with something that feels good to you. Watch a funny show or movie, read a book, play games, eat your favorite food, draw, listen to music, sew, knit, paint, arts and crafts, sing. Bake or cook something that fills the house with pleasing aromas. Use good smelling lotion. Let it be something that elevates your mood or relaxes you.
Be mindful. Take deep breaths, meditate, pray, take a bath or shower…whatever you're doing, put your mind on that one thing only and let everything else go.
Create new routines- as our normal routines are disrupted, create new ones. Have regular waking and bedtimes and mealtimes for you and your family. Have TV or computer time, times for the family to play games together, alone or private time, homework time. Remember, kids like structure and it's important to stick to a routine. Stay connected with friends and family through social media, email or by phone. Reconnect with family and friends you've lost touch with. Or contact our counseling department for support or referral to an agency who can help.
Let your younger children talk to you about the coronavirus. You can be reassuring and let them know that kids seem to have milder symptoms. Focus on what you can do to stay safe like washing their hands for 20 seconds or two happy birthday songs. Try to answer your child's questions without giving too much information that can be overwhelming. If you don't know something, let them know. Above all, be calm yourself before talking to kids. If you're stressed and fearful, that is not a good time to talk. Stick to a household routine which can make kids feel secure and safer.