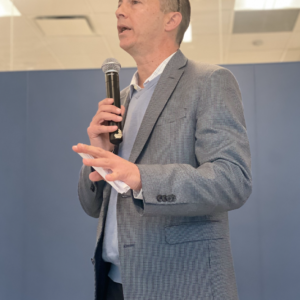 In anticipation for Earth Day, our Lavelle and Nicotra high school students were visited by guest speaker Adam Zellner of Greener by Design last Friday afternoon for a presentation on the roles technology, innovation and policy play in shaping our environment both present day and for years to come.
President of the environmental consultant company, Zellner gave our students insight on his field of work as a finance and government relations expert as well as gave advice on how those interested in pursuing a similar career can break into the sustainability industry.
On behalf of the Integration Charter Schools community, we thank Zellner and his team for taking the time to educate our classes on this topic and encourage our youth to become more involved in the conversation of environmental sciences.
We also thank ConEdison and representatives Gina Gutman and Nicole DeStefano of the Staten Island Economic Development Corporation for their help in putting together this event.