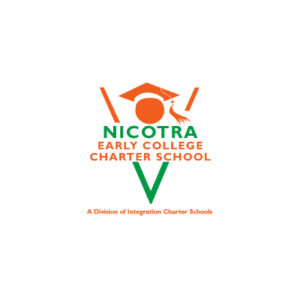 In its fourth year of operation, Nicotra Early College Charter School is proud to announce that this semester, 27 students have begun their studies on the St. John's University Staten Island Campus.
Through a community partnership, Nicotra is unique in providing students with the opportunity to earn credits at St. John's while still enrolled in high school.
Designed to prepare students for higher education, Nicotra's school model combines core high school classes, such as Economics and Liberal Arts Studies, with college-level courses that encompass the three academic pathways at Nicotra: Business and Entrepreneurship, Criminal Justice and Law, and Education.
In addition to their standard coursework, students are enrolled in three classes at St. John's throughout the fall, taking courses at the university four times a week.
Selection to join the SJU cohort is merit-based; as students are required to maintain a high GPA in addition to applying and interviewing at the college.
After several years of eagerly waiting to begin their journey at St. John's, both students and staff at Nicotra are anticipating a great first semester. Student Body President, Shayla Adams, describes the introductory day on campus as a success:
"Our first day was informative. We were given a small tour of the beautiful campus, shown where our spaces were and were introduced to some professors that we can reach out to with anything we need! We then went to our first class, where we ate a pizza lunch generously given to us by St. John's for the first half of the period and got to know each other in the second half. We went over the syllabus, asked and answered questions, and got prepared for our journey. Our second period went the same way, just without the pizza! We are so excited to continue on for the ride, and we can't wait to step into the futures ahead of us at St. John's!"
For teachers and staff, it was a prideful and emotional experience to witness.
Nicotra's Principal Jessica Carnavas reflected, "When you work so hard towards something, seeing it come to fruition is one of the most gratifying things one can experience. That's what the first day of St. John's was like for us."
She added, "What made it even better was seeing the students in person after a year and a half of remote learning, and seeing the excitement on their faces when they saw each other."
Congratulations to Nicotra students! We are so fortunate to have built this amazing partnership with St. John's University and can not wait to see what the future holds!