A Class of 2022 Breakfast of Champions was hosted for Nicotra Early College Charter School seniors who were dually enrolled on the Grymes Hill campus of St. John's University.
The 25 students were saluted as part of the first-ever graduating class and first-ever cohort in the St. John's partnership. Principal Jessica Carnavas and St. John's graduate student Mia Marcucilli led the program, held on June 14 in the school cafeteria of Corporate Commons Three.
As part of their coursework throughout the spring semester, Nicotra students researched the non-cognitive variables that have an impact on college experiences. The variables include self-confidence, realistic self-appraisal, positive self-concept, leadership experience, having a strong support person, community service and understanding racism.
The research project "gave us insight on how our own college journey can be made better if we step into it being aware of these variables and what we can improve on," explained Nicotra senior Shayla Adams.
Families were invited to the Class of 2022's last full day of school to watch a presentation of their conclusions. After breakfast, the seniors handed off letters they had written to Nicotra's current juniors, who will be taking classes at the university during the 2022-2023 school year.
"Be on top of your game and realize that this opportunity you are given is a privilege," wrote senior Sophia Batista. "Being a high schooler on a college campus comes with great responsibility and maturity … get a planner or write down all of your assignments on the Notes app so you don't forget."
"The program is extremely helpful because you gain college credits and you know what college will be like," wrote Saba Javed. "These classes helped my classmates and me learn so much and helped us grow not only as students but as individuals. We all tried our best."
Appreciation is extended to Dr. Kenneth Byalin, founder and president of Integration Charter Schools, and Dr. James O'Keefe and Dr. Robert Fanuzzi of St. John's University, for making the Breakfast of Champions event a success.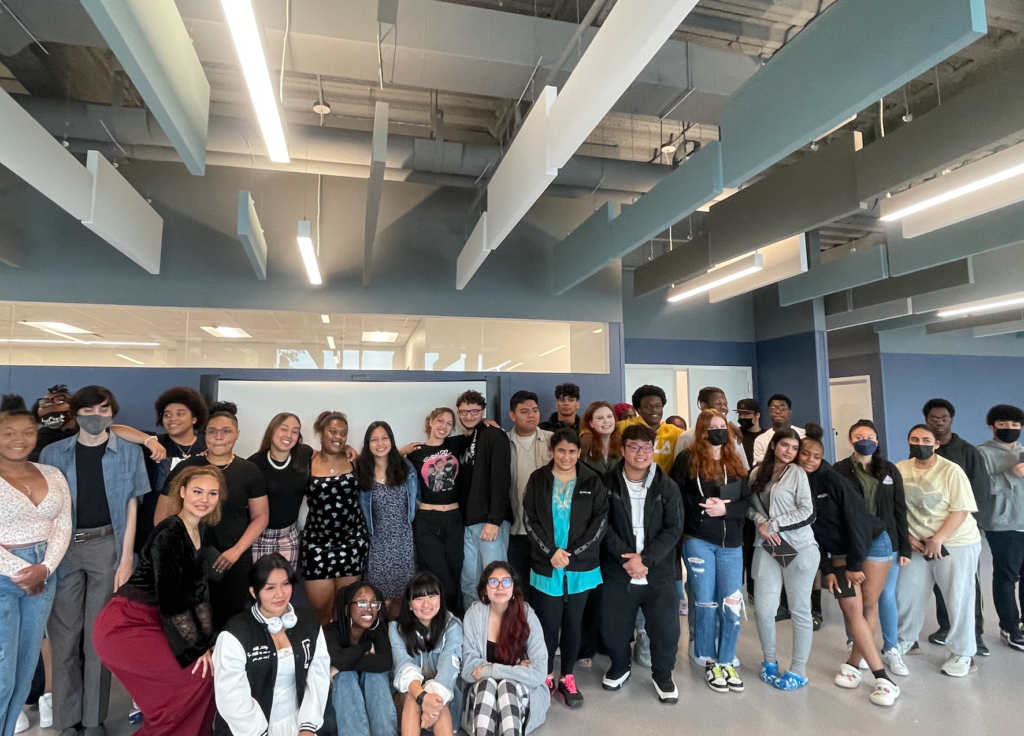 Click here to access the presentation created by the Class of 2022: https://drive.google.com/file/d/1HWMwh1zLpTFi8cxtDbn2KJ9sEdXV_AeP/view?usp=sharing
Students:
Shayla Adams
Sana Ahmed
Celeste Arias
Leo Arias
Sophia Batista
Lilyanne Boyland
Tyler Chen
Elise Crosson
Michael Eronini
Elisabeth Hynes
Saba Javed
Ahmed Khattab 
Aminah Kone
Sheri Macias
Mekhi Nicholas
Joshua OrtizElizabeth Rodriguez
Mia Rodriguez
Matthew Rusinak
Giovanni Selvaggio
Mary Spurrell
Cearra Tacoronte
Joseph Toribio
Maniya Torres
Erick Valenzuela